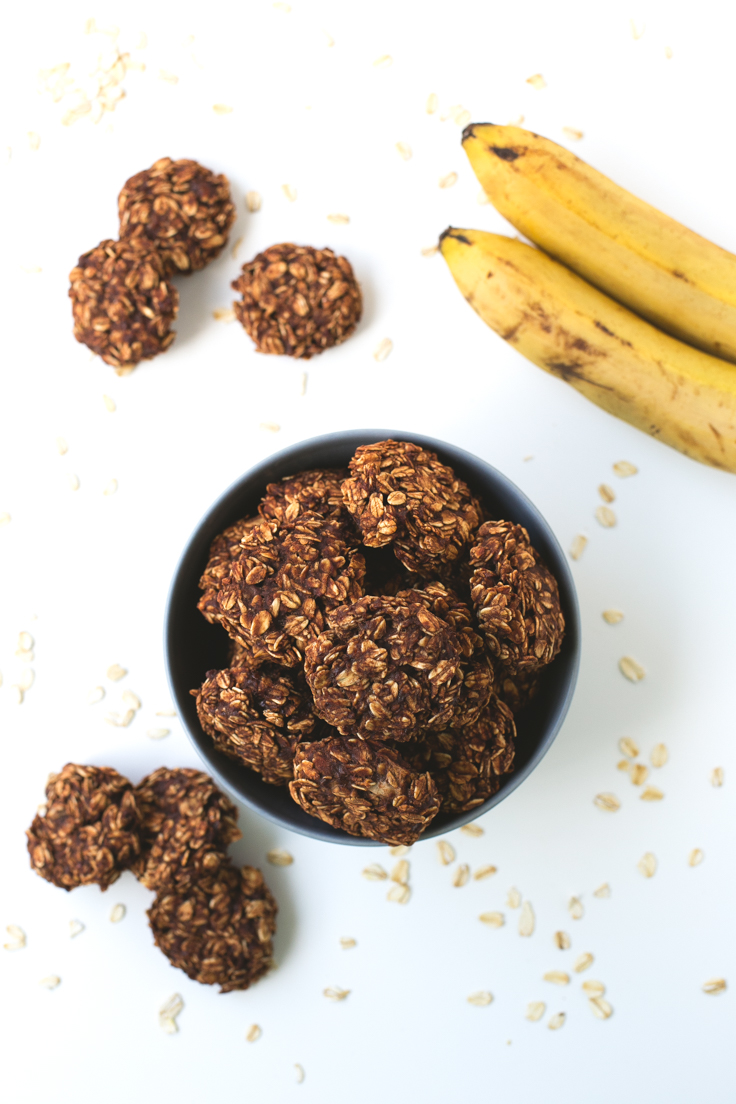 I don't bake during summer months, that's why I'm excited when fall comes because I miss baking so much!
I wanted to make cookies and something with chocolate, but I also wanted to make a healthy recipe and voilà, I made these delicious 5-ingredient chocolate cookies. It's a super simple recipe, which is also vegan and gluten-free and you only need just a few ingredients: oats, bananas, maple syrup, almond butter and raw cacao or cocoa powder. You need to try these beauties, they're life-changing. ?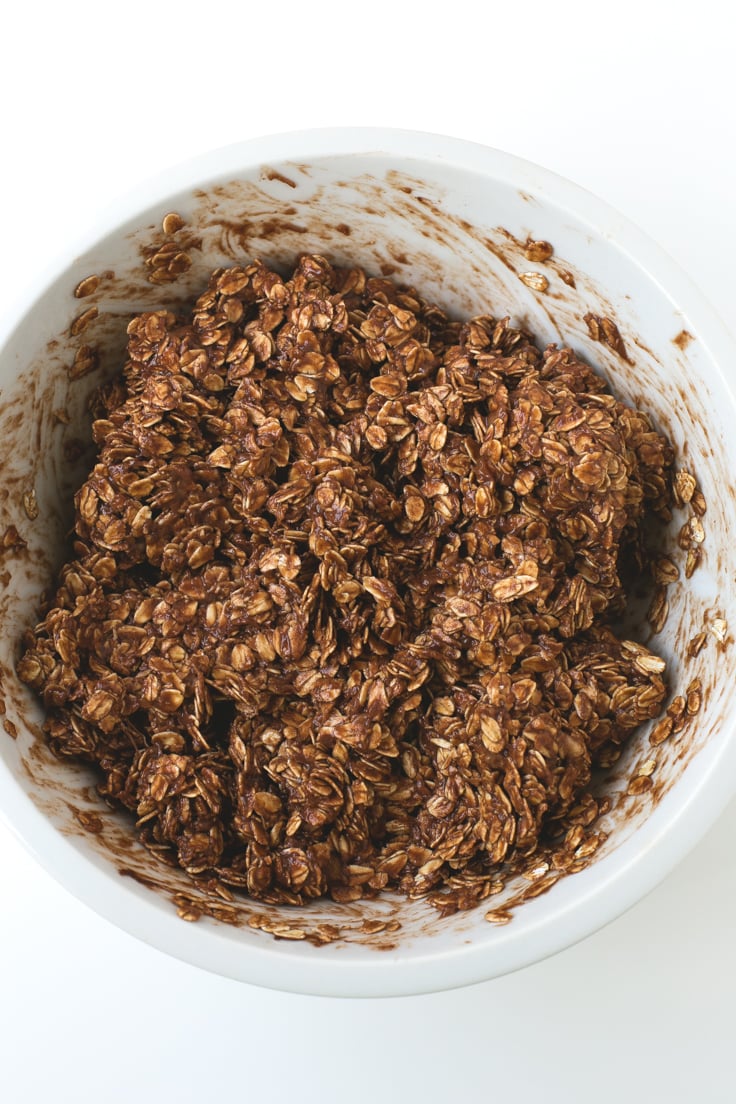 I love the blogs or books that share pictures of the process, so we try to take some photos whenever we can, especially when we bake. You can see the dough in the picture above and the cookies before and after baking in the picture below.
We don't use oats very often here in Spain. I tried them two years ago and now they're one of my favorite ingredients. I love how they taste, they're inexpensive and there are so many recipes you can make using oats!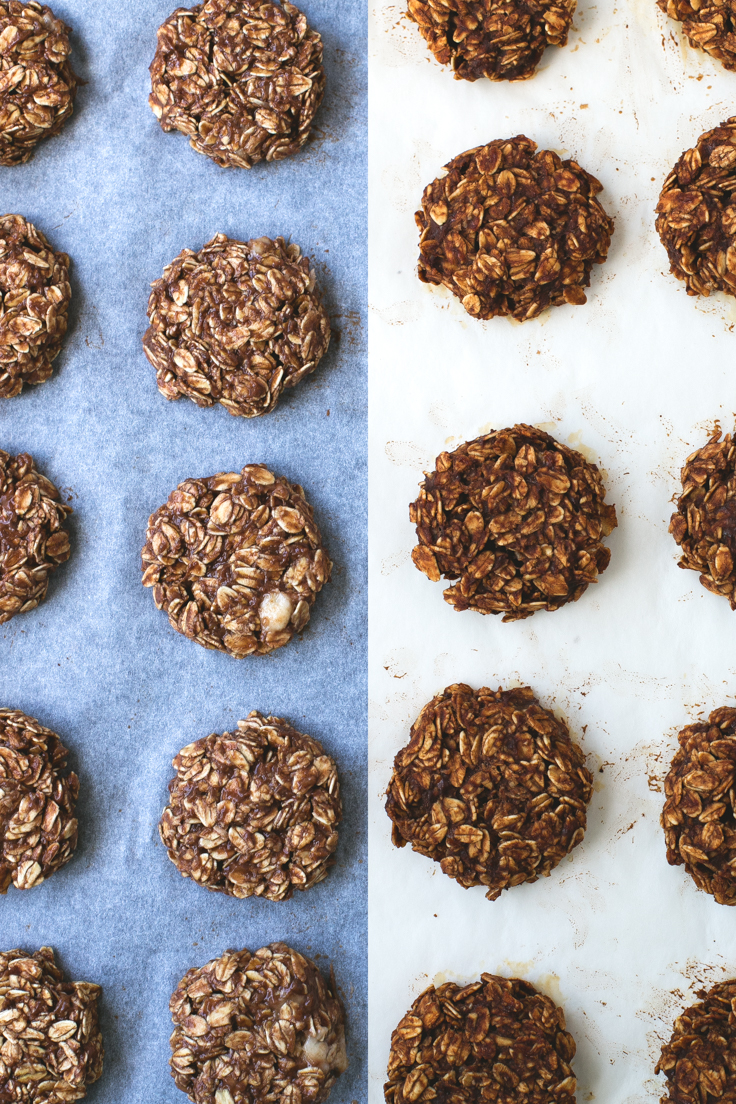 Tips:
Feel free to add other sweetener or nut butter.
You can also use coconut oil, applesauce or pumpkin purée instead of the almond butter or even omit this ingredient and add more syrup or banana.
If you don't like bananas, you can use applesauce instead. Mix all the ingredients in a bowl and then add the applesauce gently.
I love raw cacao, but it's more expensive and hard to find than unsweetened cocoa powder.
Print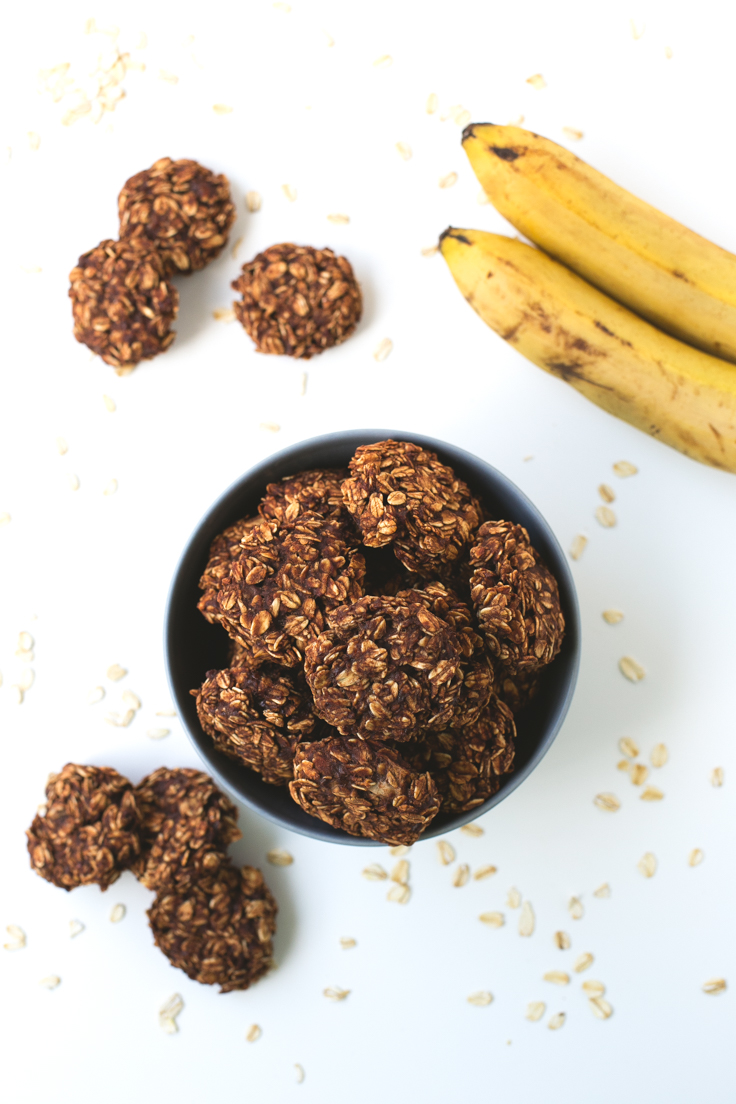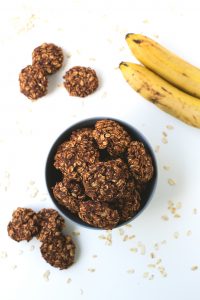 5-Ingredient Chocolate Cookies (Vegan + GF)
Author: Simple Vegan Blog
Prep: 20 mins
Cook: 20 mins
Total: 40 mins
30 1x
Breakfast, Dessert
Vegan, American
Servings 30 1x
Scale Tap or hover over number to scale servings
These delicious 5-ingredient chocolate cookies are vegan and also gluten-free. You need to try these beauties, they're life-changing.
Ingredients
4 mashed bananas
6 tbsp maple syrup
4 tbsp almond butter
4 tbsp raw cacao or unsweetened cocoa powder
4 cups rolled oats (440 g)
Instructions
Preheat the oven to 180ºC or 355ºF.
Mash the bananas in a bowl, then add maple syrup, almond butter and cacao and stir.
Add the rolled oats and stir until well combined.
Scoop the dough (about 1.5 tablespoons each) onto baking sheet with baking parchment. Press down on the dough mounds with your hands or a tablespoon to slightly flatten.
Bake the cookies until golden brown (for about 15 or 20 minutes).
Remove and let set for about 5 minutes on the pan. Then transfer the cookies to a cooling rack until they are cool.
DID YOU MAKE THIS RECIPE?
Please leave a comment below or tag a picture #simpleveganblog on Instagram (or any other social network). Thanks a lot! ?