You can make many healthy delicious vegan dishes in 30 minutes or less and you'll find this kind of recipes on Simple Vegan Blog. Here are our favorite simple vegan recipes, they're are super easy to make and most of them are made with 10 ingredients or less.
If you can't find or you don't like any ingredient, don't worry, I usually give different choices in every single recipe, but you can also leave a comment or send me an email if you have any doubt.
It's really easy to be vegan, it's a healthy lifestyle and also is environmentally friendly and cruelty-free. If you're not vegan, at least try to eat more plant-based meals, I promise you'll feel amazing!
1.- Simple Vegan Chocolate Pudding: if you're busy and looking for a quick and easy dessert, this simple vegan chocolate pudding is for you. It's ready in less than 5 minutes!
2.- Spanish Spinach with Chickpeas: spinach with chickpeas is a traditional Spanish recipe. Everybody loves it, even those who hate veggies, especially if you use finely chopped fresh spinach.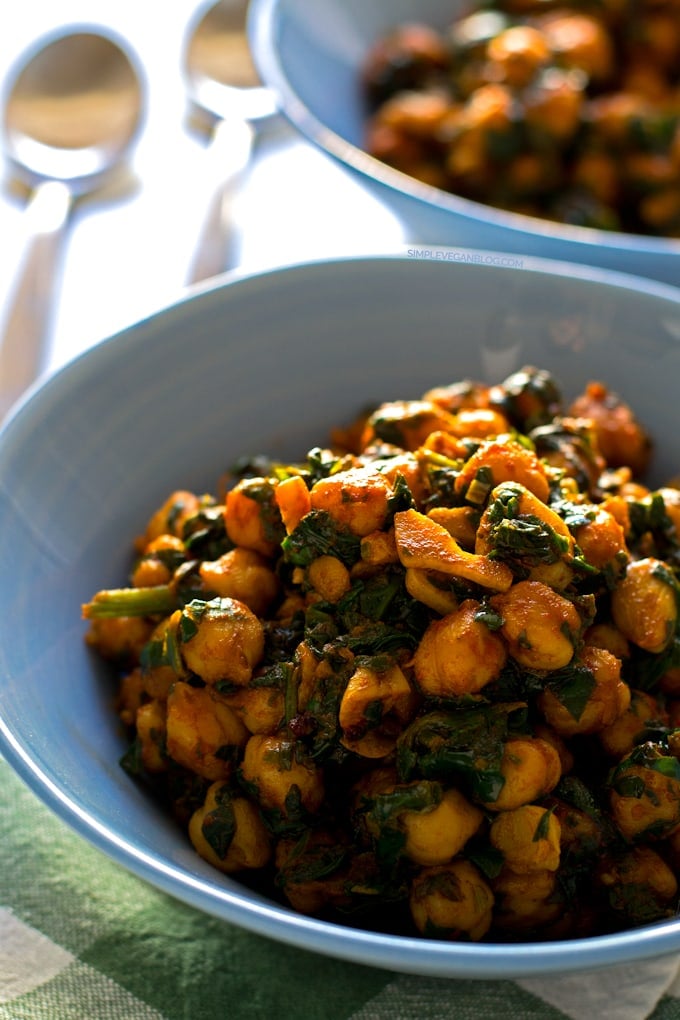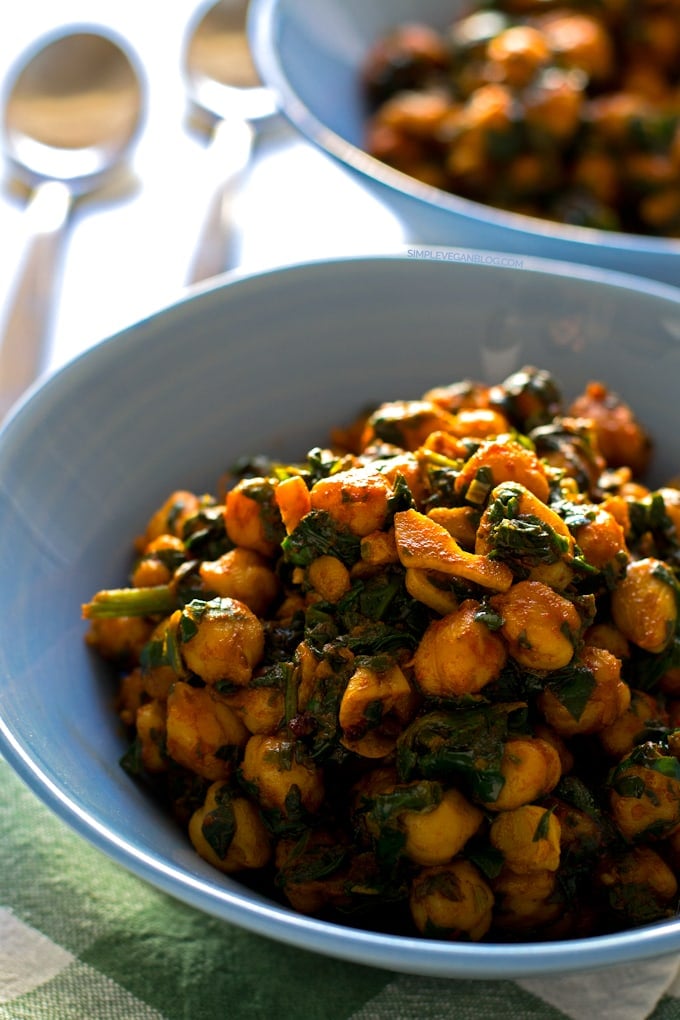 3.- Zucchini Noodles with Creamy Avocado Sauce: I'm in love with these zucchini noodles (or zoodles), they're so healthy and delicious! You can use other veggies like cucumber, carrot or pumpkin.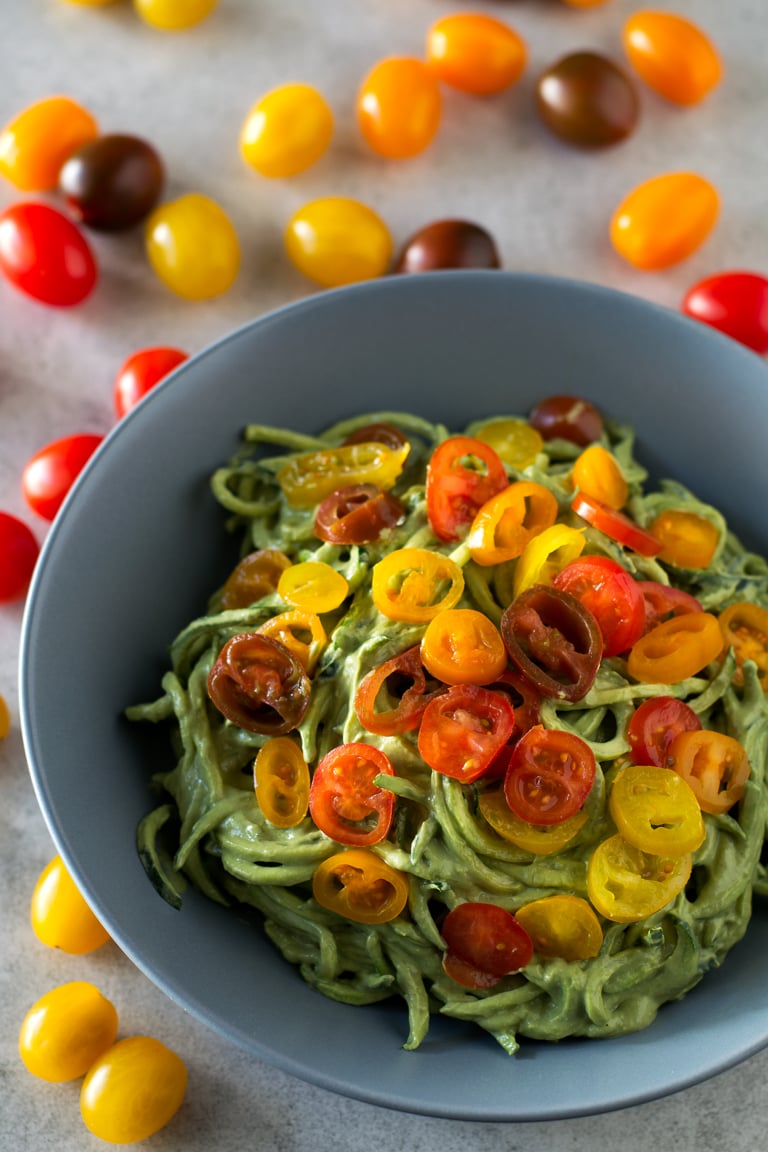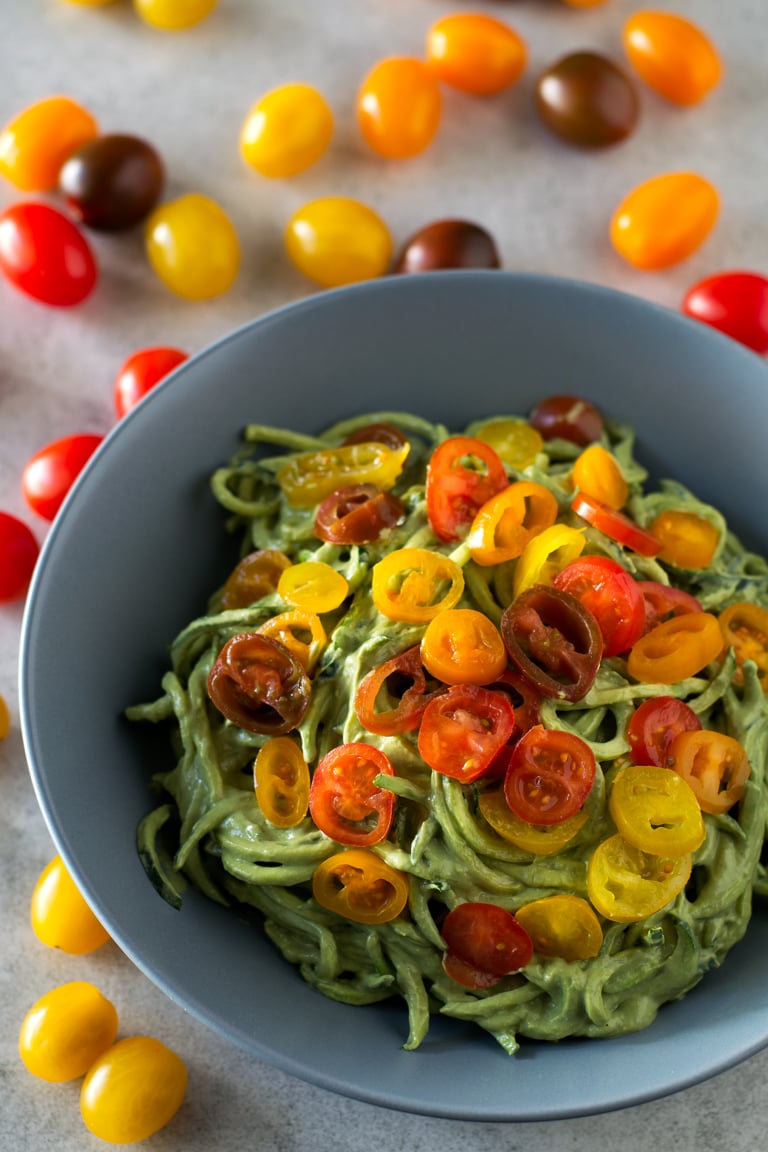 4.- Simple Vegan Chocolate Oatmeal: this simple vegan chocolate oatmeal is ready in 15 minutes and is a super healthy and satisfying breakfast. Only 5 ingredients needed!
5.- 15 Minute Simple Vegan Miso Soup: this is one of my favorite dinner recipes, it's quick, easy, cheap and I love how it tastes!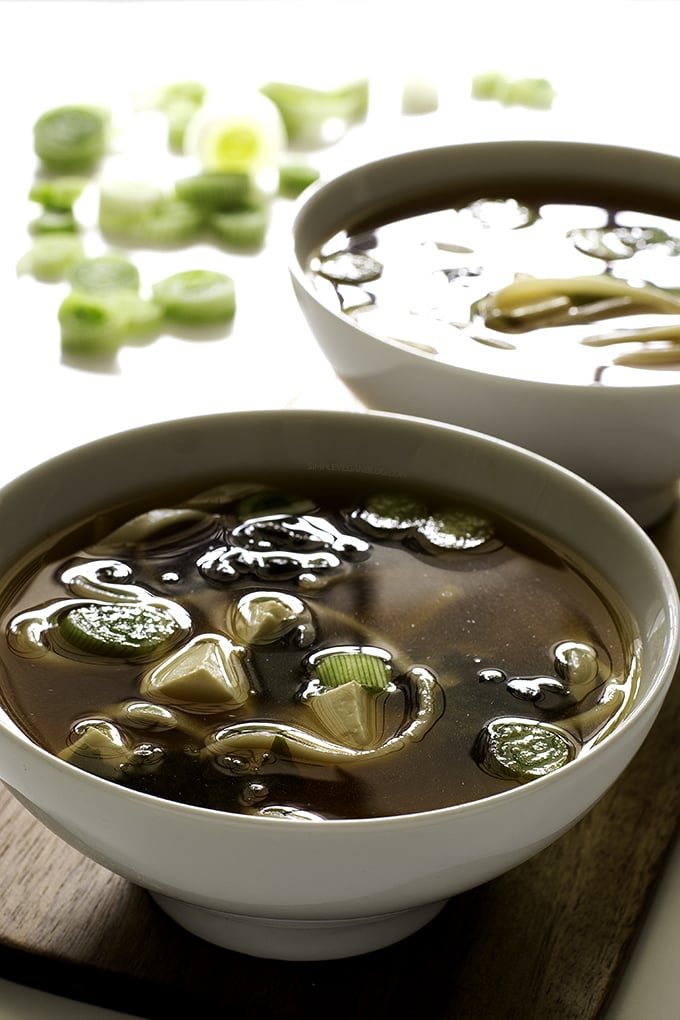 6.- Fat Free Vegan Mac and Cheese: if you're on a diet, you should give this fat free vegan mac and cheese recipe a try. It's light and tastes amazing. The cheese is made with cauliflower.
7.- Chocolate Peanut Butter Smoothie Bowl: this chocolate peanut butter smoothie bowl is perfect for breakfast or just like a dessert. The kids love it!
8.- Vegan Greek Salad: this refreshing vegan Greek salad with homemade vegan tofu feta cheese is healthy, light, nutritious and so delicious!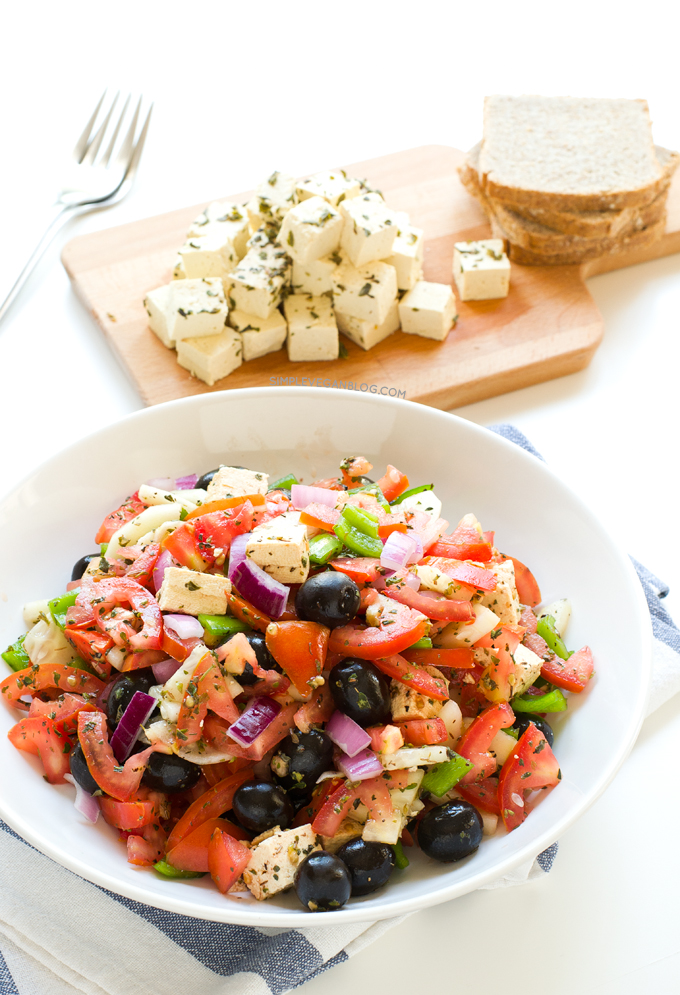 9.- Simple Vegan Fried Rice: you only need 7 ingredients to make this simple vegan fried rice and is ready in 15 or 20 minutes. Feel free to add other veggies.
10.- Vegan Apple Natillas: natillas is a typical Spanish dessert made with milk, eggs, sugar, vanilla and cinnamon. These vegan apple natillas are delicious and really easy to make.
11.- Simple Vegan Quinoa Salad: you need to try this simple vegan quinoa salad, it's ready in less than 20 minutes and everyone can make it because is so simple. Only 7 ingredients needed!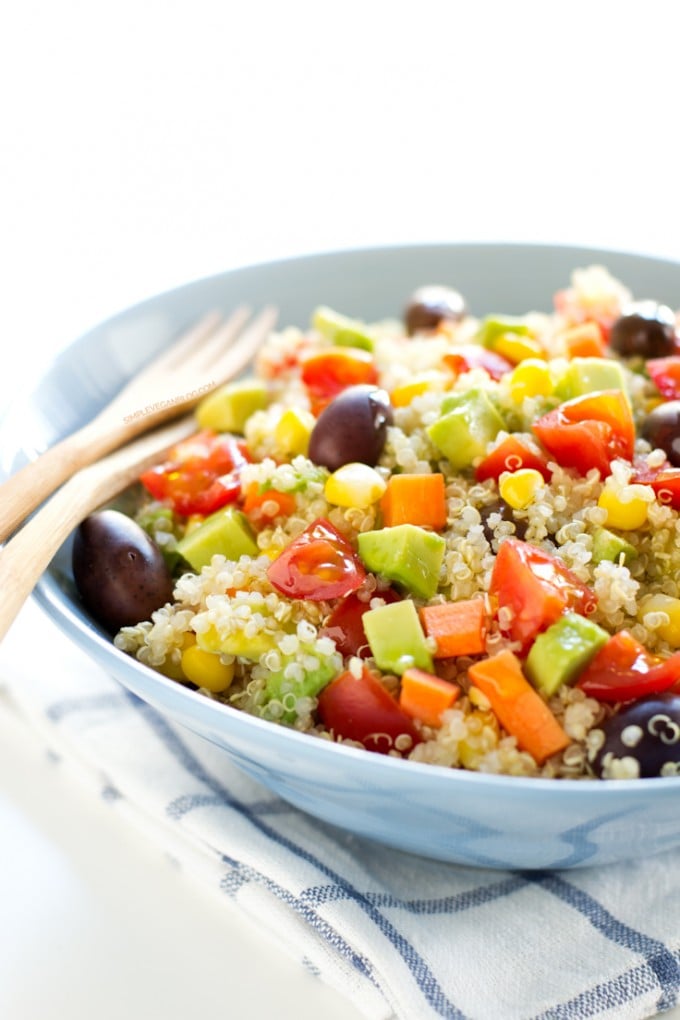 12.- Vegan Stir Fry Udon Noodles: if you love simple, easy, healthy, delicious, Asian recipes, you should give these vegan stir fried Udon noodles a try!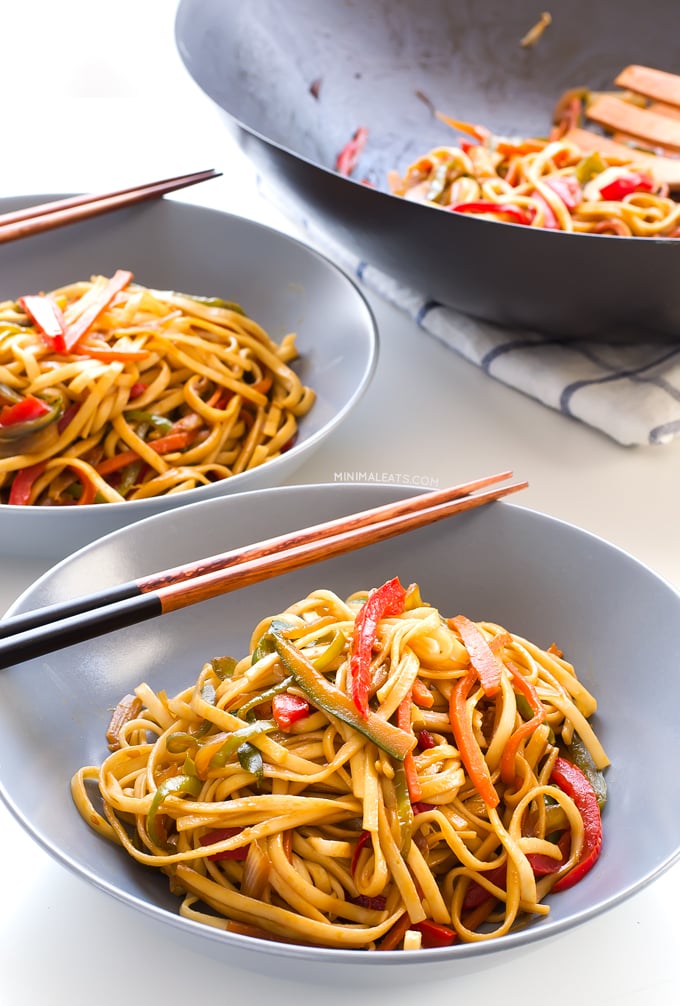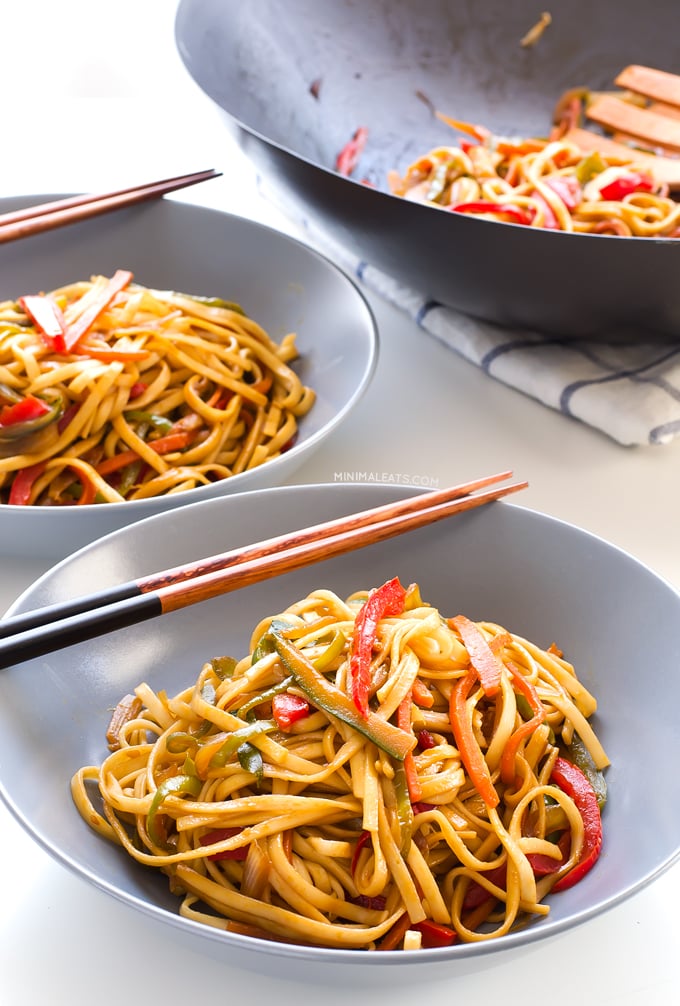 13.- Immune Booster Smoothie: this immune booster smoothie is full of nutrients and vitamins and is just perfect to boost your immune system.
14.- Simple Vegan Piquillo Pepper Pasta: if you're busy and don't want to spend much time in the kitchen, you need to make this simple vegan Piquillo pepper pasta recipe. It's ready in 20 minutes!
15.- Vegan Cobb Salad: this vegan Cobb salad is tasty, healthier, lower in fat and cholesterol-free. Look at these vibrant colors! Plant foods are full of life and nutrients.