It's almost Christmas, yay! If you're looking for easy vegan Christmas recipes, this post is for you. I became vegetarian almost a year ago, on January 1st (it's also my birthday!) and vegan about 6 months ago, so this is my first cruelty-free Christmas.
You can find many other recipes on the blog, but these are my favorite ones for the holidays. These recipes are cheap, healthy and easy to make. Feel free to use other ingredients, I try to give alternatives, but if you have any questions, leave a comment or send me an email, I'm happy to help.
If some of your friends or relatives are vegans, you can surprise them cooking a delicious meal for them, they will be so happy and grateful. If you're a new vegan, this post can be useful for you. I hope you like the recipes, happy holidays!
1.- Vegan Greek Salad: I eat salads every day of the year, they are so healthy and everyone can make them because they are really easy to make. This salad is made with homemade vegan tofu Feta cheese, which is lower in fat than the traditional Feta cheese and is also cholesterol-free.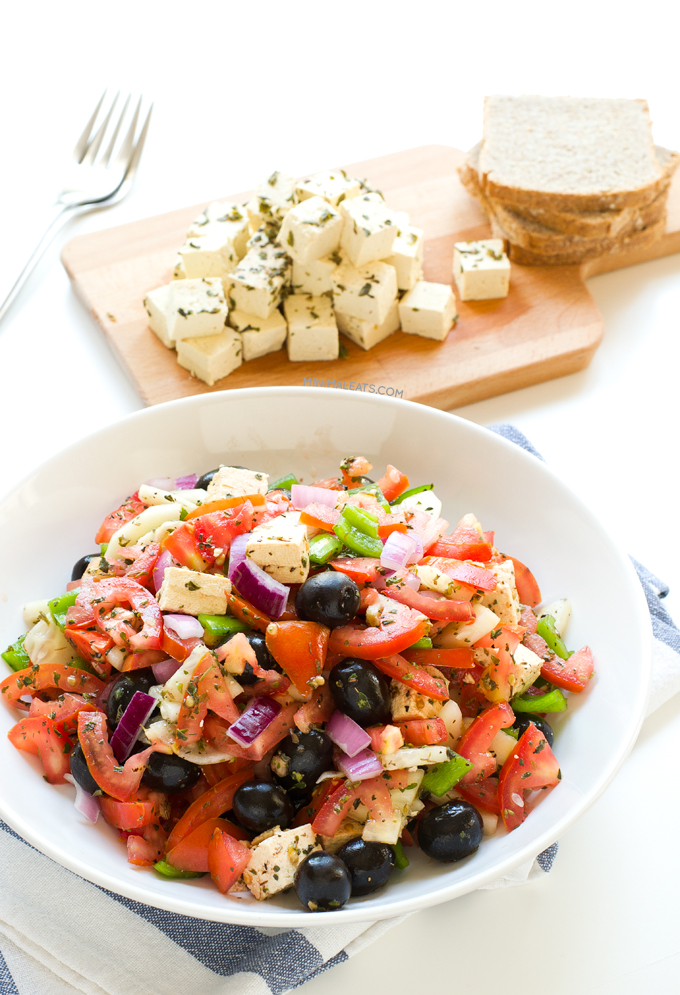 2.- Roasted Patatas Bravas: patatas bravas (or brave potatoes) is a typical Spanish tapa or appetizer. The traditional recipe consists of cubed potatoes fried in oil and served with a hot sauce. I prefer to roast the potatoes instead of fry them,they taste amazing and are much healthier.
3.- Gluten Free Vegan Baked Onion Rings: this is the perfect appetizer! It's a healthier alternative to fried onion rings, they are lighter and they are so tasty.
4.- Vegan Spring Rolls with Sweet and Sour Sauce: who doesn't love spring rolls? If you prefer a gluten-free version, use rice paper. If you avoid fried food, you should try these summer rolls, they're not cooked but they taste awesome.
5.- Tortilla de Patatas (Spanish Omelette): tortilla is a typical Spanish recipe, probably one of the most famous in our country. We call it "tortilla de patatas" (potato omelette in English). This is a vegan version and is so delicious, you won't even notice the difference!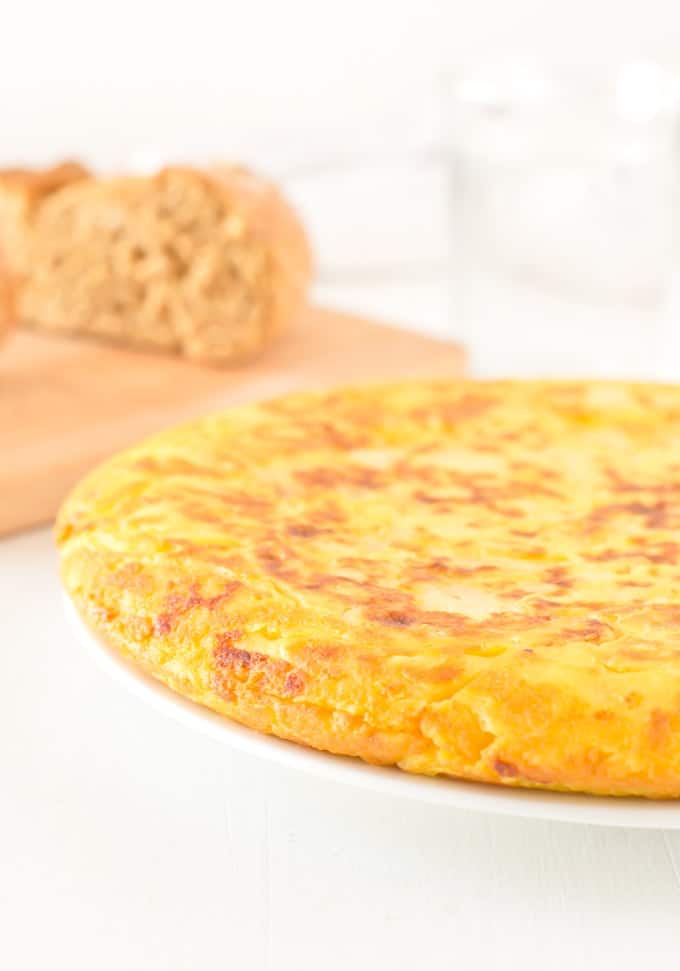 6.- Vegan Sweet Potato and Black Bean Enchiladas (GF): to make these vegan sweet potato and black bean enchiladas you don't need to buy expensive products, all the ingredients are cheap and really easy to get, except maybe the vegan cheese, but is optional and you can also use our vegan cheese recipe, it's made with potatoes and carrots and tastes like real cheese.
7.- Vegan Pasta Alfredo: I love this recipe so much! It's simple, creamy, delicious and is ready in less than 25 minutes. Only 9 ingredients needed!
8.- Vegan Lentil Curry: this is my favorite lentil recipe, I eat it almost every week! If you love Indian cuisine as mush as I do, you need to try this awesome lentil curry.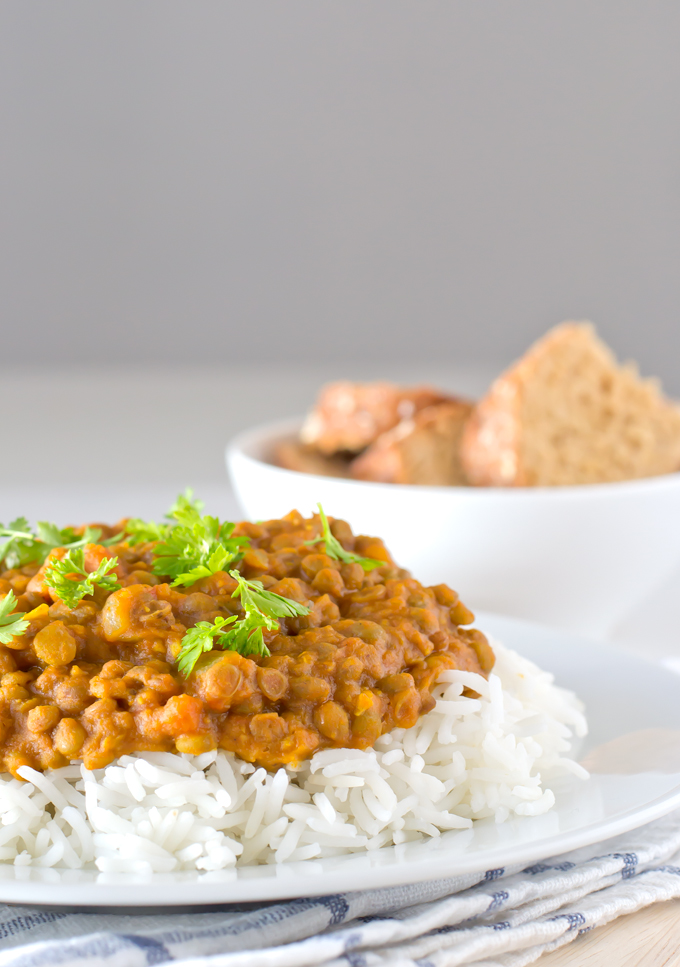 9.- Super Satisfying Vegan Quinoa Chili: you need to try this quinoa chili. It's spicy, creamy, super satisfying, hot and is one of the best chili I've ever tried, seriously! You can use rice instead of the quinoa if you can't find or afford it.
10.- Chocolate Bark with Hazelnuts and Dried Fruits: this bark looks like Christmas, doesn't it? It has a beautiful red color because of the dried cherries, but you can use any other dried fruit you want.
11.- Vegan Carrot Cake Cupcakes: I love carrots and I eat them in salads, smoothies, savory dishes or just like a snack, they are full of nutrients, especially beta-carotene. I also love to use them to make these amazing cupcakes, they taste like heaven!!!
12.- Chocolate Hazelnut Truffles: if you make plant milks very often, these chocolate hazelnut truffles are just perfect for you. I made hazelnut chocolate milk and used the pulp to make this delicious dessert. You can also use hazelnuts instead of the pulp, but you'll probably need to add more syrup or any other sweetener you want.
13.- Chocolate Orange Cake (V + GF): this chocolate orange cake is moist, fluffy and it has an intense chocolate flavor, so you'll can't stop to eat, it's really addictive! The frosting is optional, but is so delicious and creamy, you should try it!
14.- Non Alcoholic Sangria: sangria is a typical Spanish beverage and is usually made with red wine, chopped fruit and some sweetener. Some people also add liquor or spices like cinnamon. Our recipe is so simple, but it has a great flavor.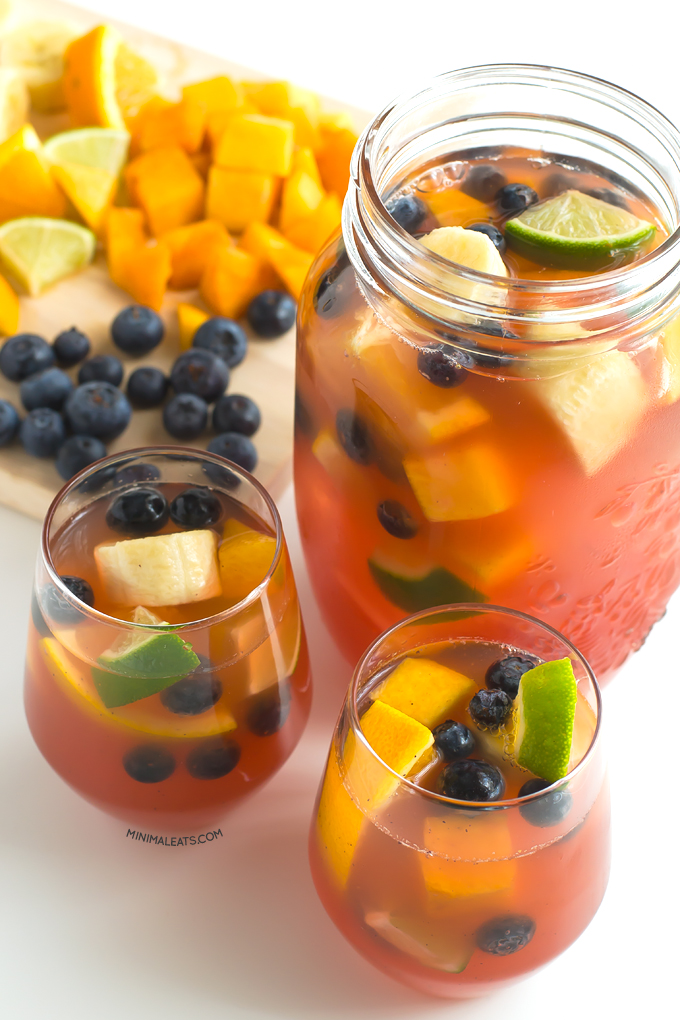 15.- Vegan Baileys: you should make this Vegan Baileys, pour yourself a drink and toast for the holidays, for this delectable recipe and of course, for you!